Assistant Artistic Director

Lindsay Misch Crisp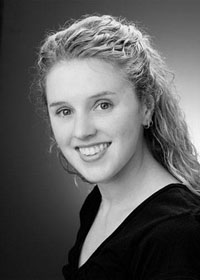 Lindsay Misch Crisp graduated with honors from the University of Georgia with her B.S.Ed. in Dance Education. She completed her Master of Education and Teacher Leadership Specialist at Georgia College and State University. At the University of Georgia, she had the honor of interning with visiting artists, Molissa Fenley and Kent DeSpain. She attended the American Dance Festival in Durham, North Carolina and performed with the Liz Lerman Dance Exchange's Hallelujah Project. While in North Carolina, she took classes from Geri Houlihan and Pamela Pietro. She also studied in Castiglioncello, Italy at ProDanza Italia with Billy Sigenfeld. Upon returning to Macon, Lindsay began teaching for Jean Weaver at Dance Arts Studio and joined the faculty of the Middle Georgia Youth Ballet.
Lindsay currently serves Vineville Academy of the Arts as the dance instructor and fine arts chair, teaching creative educational dance to Pre-K through fifth grade and she was the 2017/2018 Teacher of the Year. Her dance program won the School Bell Award in 2018 for excellence in creativity and instruction. Lindsay is now on the faculty of The Jean Evans Weaver Center for Dance, where she teaches pre-ballet, ballet, pointe, modern, jazz, and is certified in Progressing Ballet Technique. Lindsay is excited to have worked with Nutcracker of Middle Georgia as a performer, an audition instructor, and as an assistant to the artistic director since 1990.