Toy soldiers, dancing flowers, life-sized rats, Snow Queens and Sugar Plum fairies. Sound familiar? If you've ever seen The Nutcracker of Middle Georgia's classical ballet, you've fallen in love with the splendor of this iconic Macon performance. If you haven't, you're in for a real treat.
Generations of ballet lovers, parents and grandparents have made this Nutcracker the "must-see" event to kick off the holiday season. For some, performing is a family tradition, as former dancers now watch their own children on stage, or take on an adult role themselves. Experience the gorgeous costumes, amazing scenery and spectacular artistry of the local children and professional dancers who grace The Grand Opera House stage.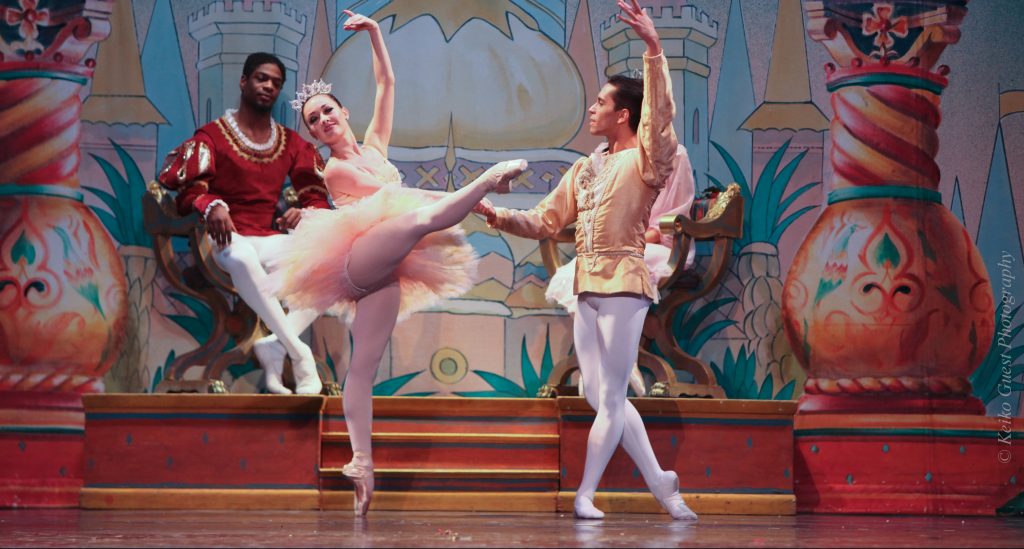 Need dancer information?
Find everything you need here.
Your donation matters
We rely on thousands of volunteer hours and the generosity of local individuals and companies, as well as arts and community grants, to maintain the production's professional-level quality. You can lend your support, too.
Want to know more about us?
In producing The Nutcracker Ballet, Nutcracker of Middle Georgia, Inc., operates without regard to race, creed, religion, national origin, sex, gender, disability, sexual orientation, or color.
Nutcracker of Middle Georgia is proud to be a sanctioned bicentennial event