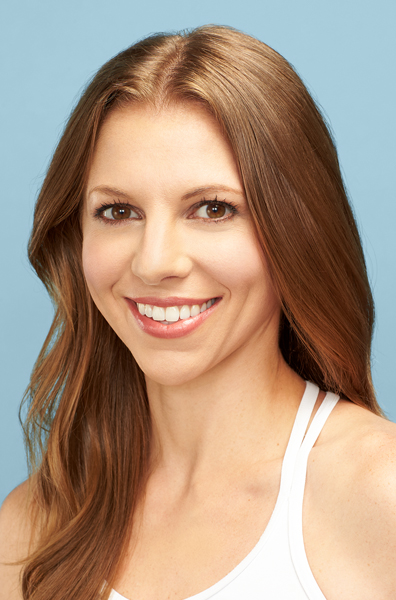 Lauren Fadeley Veyette was born in Orlando, Fla., where she began her dance training at age four. She trained at the Orlando Ballet School and the School of Performing Arts in Florida, along with summer intensives at The Rock School for Dance Education and the School of American Ballet. In 2000 at age 15, after attending SAB for three consecutive summers, Fadeley moved to New York City to study there full time.
Once completing a year at SAB, Fadeley was invited by Peter Martins to join New York City Ballet (NYCB). While there, she performed in numerous works by George Balanchine, Jerome Robbins, Christopher Wheeldon and Martins. After two years with NYCB, she decided to further her academic and dance education by attending Indiana University. While at IU, she performed principal roles in Serenade, Sonatine, The Nutcracker, Spring Waters, Cinderella, Who Cares?, Paquita, Napoli, and Allegro Brillante. In May 2007, she graduated Cum Laude with a Bachelor of Science in Ballet Performance with an outside field in Kinesiology.
From there, she went on to join the corps de ballet of the Pennsylvania Ballet in the fall of 2007. Fadeley was promoted to Soloist for the 2011 season and to Principal Dancer in 2012. During her nine seasons at Pennsylvania Ballet, she originated featured roles in Peter Quanz' Jupiter Symphony, Annabelle Lopez Ochoa's Requiem for a Rose, Nicolo Fonte's Grace Action and Matthew Neenan's Pampeana, Keep, At the border, Beside them, they dwell, At Various Pointsand La Chasse. She has performed principal roles in George Balanchine's A Midsummer Night's Dream (Titania, Divertissement Pas de Deux), "Emeralds" and "Diamonds" from Jewels, The Prodigal Son (The Siren), George Balanchine's The Nutcracker™ (Sugarplum Fairy, Dewdrop, Arabian), Slaughter on Tenth Avenue (Striptease Girl), Stravinsky Violin Concerto, and Serenade; Jerome Robbins' In G Major, New York Export: Opus Jazz and Other Dances; Giselle; Coppélia; Christopher Wheeldon's After the Rain, Swan Lake(Odette/Odile), DGV, Justin Peck's Chutes and Ladders; and Trey McIntyre's Peter Pan (Wendy).
Fadeley also has performed featured roles in The Four Temperaments, Agon, Ballo della Regina, Messiah, Kazimir's Colours, Cinderella (Summer Fairy), Five Tangos, La Sylphide, Barber Violin Concerto, Chroma, Without Words, Twyla Tharp's Push Comes to Shove, Jiří Kylián's Forgotten Landand Petite Mort, and William Forsythe's Artifact Suite, The Vertiginous Thrill of Exactitude, The Second Detail and In the middle, somewhat elevated.
Fadeley performed in the Academy Award-winning film "Black Swan" and danced for Pope Francis at the 2015 World Meeting of Families in Philadelphia. She has appeared as a guest artist with the Carolina Ballet and Stars of American Ballet, as well as with BalletX at the Vail International Dance Festival in 2012 and at The Joyce Theater in New York City in 2013. In the summers of 2018 and 2019, Fadeley performed as a member of Barak Ballet at The Broad Theater in Los Angeles, CA, The Joyce and Jacobs Pillow. She also has participated in such benefit performances as Dance Against Cancer in NYC, and The Benefit in Columbus, Ohio. She is married to former Pennsylvania Ballet principal dancer and current Miami City Ballet School faculty member, Francis Veyette. Together they teach and run Veyette Virtual Ballet School, an online based coaching school for dancers.
She joined Miami City Ballet as a Soloist in 2016 and promoted to Principal Soloist in 2017.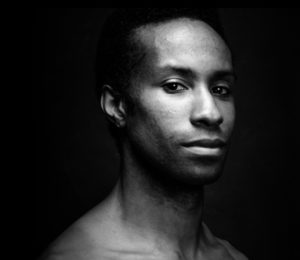 Jermel Johnson began his dance education at the Baltimore School for the Arts. His first four years were spent in their after-school program and his next three enrolled as a student in their rigorous and physically demanding dance department. Jermel then continued his training at the School of American Ballet (SAB), where he not only received a scholarship to attend their 2001 summer program but also spent an additional year studying under such renowned choreographers as Peter Martins, Peter Boal, Jock Soto, and Andrei Kramarevsky. During his student years, Jermel was often called upon to perform at both schools, including several productions with the Baltimore School for the Arts and in George Balanchine's The Nutcracker® with SAB.
Jermel came to Pennsylvania Ballet in September 2003 as a member of PBII. He was invited to join the company as an apprentice in 2004 and promoted to corps de ballet for the 2007/2008 season. In 2009, Jermel was promoted to soloist and then to principal dancer for the 2012/2013 season. As a principal dancer, Jermel has performed a variety of roles, including Robert Weiss' Messiah, Christopher Wheeldon's Swan Lake (Prince Siegfried), Jerome Robbins' Afternoon of a Faun, and George Balanchine's The Nutcracker® (Cavalier). His featured roles include such works as William Forsythe's The Vertiginous Thrill of Exactitude, Matthew Neenan's Keep, Jerome Robbins' N.Y. Export: Opus Jazz (Statics), and Jiří Kylián's Petite Mort.
During the 2007/2008 season, Jermel received audience and critical acclaim alike, not only for his standout performances at City Center in New York that November but also in Philadelphia later that spring while performing the world premiere of Matthew Neenan's Pampeana No. 2. In October 2008, Jermel received a prestigious ballet fellowship from the Princess Grace Foundation – USA, which supported his salary for the season and will support his choreographic endeavors in the future.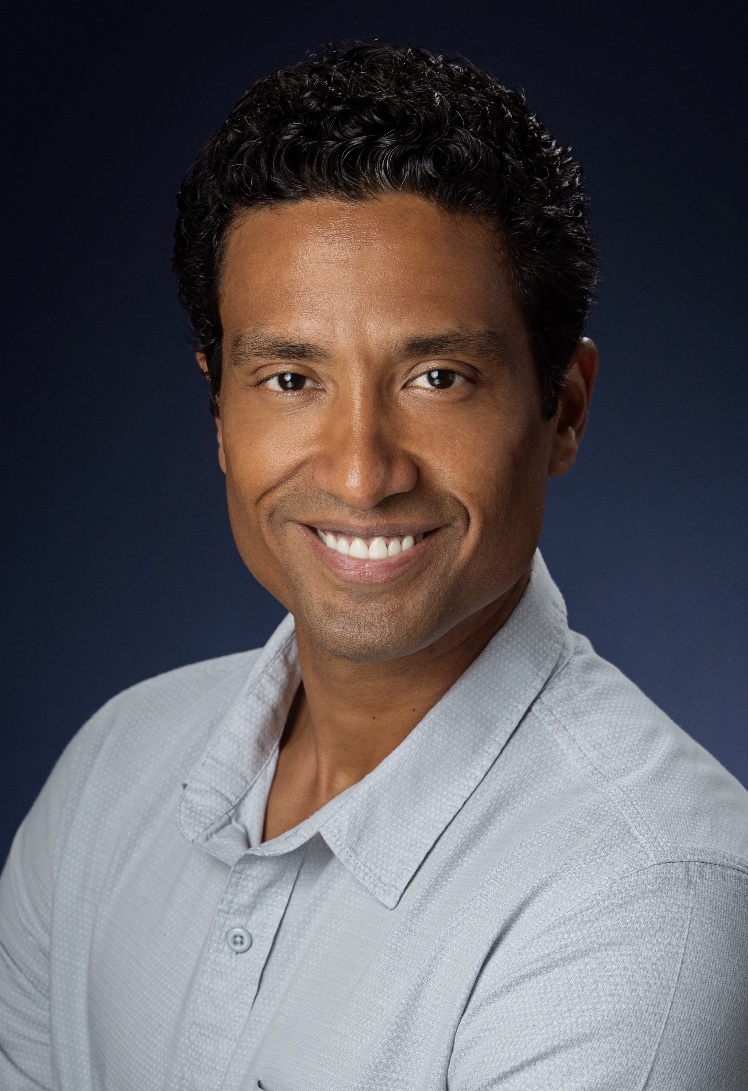 Karel Cruz is from Holguin, Cuba, and received his training at Cuba's Escuela Nacional de Artes. He joined Ballet Nacional de Cuba in 1996 and left in 1998 to join Ballet Clasico de Camara in Venezuela. From 1999 to 2000, he danced with Teatro Teresa Carreno, also in Venezuela. After coming to the United States, Mr. Cruz spent a year at the Rock School before joining Pacific Northwest Ballet as a member of the corps de ballet in 2002. He was promoted to soloist in 2007 and principal in 2009. Mr. Cruz retired from Pacific Northwest Ballet in July 2018.
Mr. Cruz has danced leading roles in George Balanchine's Agon, Apollo, Concerto Barocco, Coppélia (Discord and War) Diamonds, Emeralds, The Four Temperaments, George Balanchine's The Nutcracker® (Cavalier), A Midsummer Night's Dream (Divertissement pas de deux, Theseus, Cavalier), Prodigal Son, Serenade, Symphony in C, Tchaikovsky Pas de Deux, and La Valse; Peter Boal's Giselle (Albrecht); Val Caniparoli's The Bridge; David Dawson's Empire Noir; Ulysses Dove's Dancing on the Front Porch of Heaven and Serious Pleasures; Nacho Duato's Jardí Tancat; William Forsythe's Artifact II and New Suite; Paul Gibson's The Piano Dance and Sense of Doubt; Ronald Hynd's The Merry Widow and The Sleeping Beauty (Prince Florimund, Gold and Silver pas de trois); Jiri Kylian's Forgotten Land and Petite Mort; Edwaard Laing's Für Alina; Stacy Lowenberg's Rushed Goodbye; Jean-Christophe Maillot's Roméo et Juliette (Friar Laurence); Benjamin Millepied's Appassionata; Mark Morris' Pacific; Margaret Mullin's Lost in Light; Annabelle Lopez Ochoa's Cylindrical Shadows; Justin Peck's Year of the Rabbit; Toni Pimble's Two's Company; Crystal Pite's Emergence and Plot Point; Yuri Possokhov's RAkU (Samurai); Alexei Ratmansky's Concerto DSCH, Don Quixote (Basilio, Espada), and Pictures at an Exhibition; Jerome Robbins' Dances at a Gathering, Glass Pieces, In the Night, and West Side Story Suite (Bernardo); Kent Stowell's Carmina Burana, Cinderella (Prince), Firebird, Nutcracker (Prince), Swan Lake (Prince Siegfried), and The Tragedy of Romeo and Juliet (Tybalt); Richard Tanner's Ancient Airs and Dances; Lynne Taylor-Corbett's Mercury; Twyla Tharp's Nine Sinatra Songs, Opus 111, and Waterbaby Bagatelles; and Christopher Wheeldon's After the Rain pas de deux and Polyphonia. He originated leading roles in Val Caniparoli's The Seasons, Kiyon Gaines' M-Pulse and Sum Stravinsky, Paul Gibson's Mozart Pieces, and Price Suddarth's Signature.
In 2013, Mr. Cruz performed as a guest artist with Royal New Zealand Ballet.
Rev. 10/18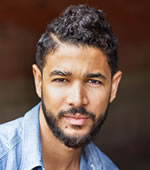 Barrington Hinds is from West Palm Beach, Florida. He began his training at the School of Ballet Florida under the direction of Marie Hale. Barrington holds a BFA in dance from SUNY Purchase College and has also trained at the Taipei National University of the Arts during a semester abroad in Taiwan. He has worked professionally with VERB Ballets, the North West Professional Dance Project, and performed in the ensemble of the national tour of Twyla Tharp's Broadway show, Movin' Out, where he understudied the lead role of Tony. Hinds was also honored as a finalist for the Clive Barnes Award for young talent in dance for his performance in "Stager Lee," a section in Stephen Petronio's Underland. He has worked with leading choreographers including Laurie Stallings, Edgar Zendejas, Sarah Slipper, Helen Pickett, and Thaddeus Davis to name a few. Barrington was recently dancing for the Stephen Petronio Company, which he had been a member of since 2008. Currently you can find him dancing with Bill T. Jones/Arnie Zane Company, Cherylyn Lavagnino Dance and free lancing in commercial, TV, and print work. In addition to dancing, Barrington is also a choreographer and teacher. He is a faculty member at the renowned Blue Lake Fine Arts Camp in Michigan and his choreography has been presented throughout New York at Purchase College, Warwick Summer Dance Festival, Dixon Place, Arts On Site, and The Tank.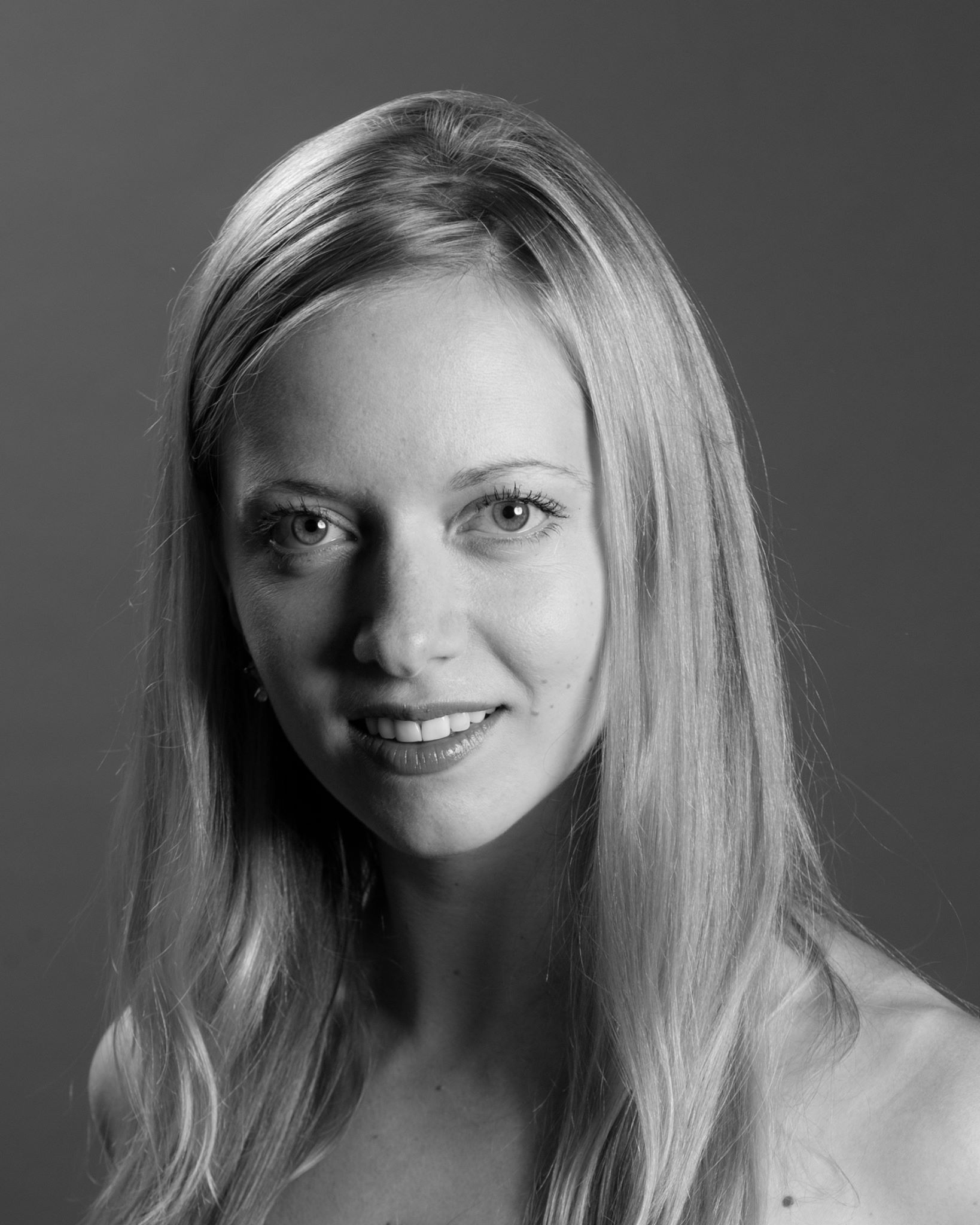 Julia Erickson has been a professional dancer for twenty years, most recently with Pittsburgh Ballet Theatre where she was a Principal Dancer for ten seasons. She is also a choreographer and repetiteur, having created numerous works for Pittsburgh Ballet Theatre, Pittsburgh Ballet Theatre School, The Dancers' Trust annual gala, and Ballet In The City, along with staging and ballet mastering numerous other works.
Originally from Seattle, Julia received her training on scholarship with Pacific Northwest Ballet School and San Francisco Ballet School.  She toured to Europe and Asia with Pacific Northwest Ballet and danced with Texas Ballet Theater for two seasons prior to joining PBT in 2001. She is also an artist with Barak Ballet and Chamber Dance Project. Among her principal roles, Julia has performed Swan Lake (Odette/Odile), La Bayadère (Nikiya), The Sleeping Beauty (Aurora, Lilac Fairy, Carabosse), La Sylphide (the Sylph), Le Corsaire (Gulnare), Diana and Acteon, and Balanchine's Theme and Variations, Western Symphony (4th Movement), Who Cares?, Prodigal Son, Sylvia Pas de Deux,  Agon, and Serenade. She has also danced the roles of Lady Capulet in Jean-Christophe Maillot's Roméo et Juliette, Myrtha in Giselle, and featured roles in Balanchine's A Midsummer Night's Dream (Helena, Hyppolita), The Four Temperaments (Sanguinic, 2nd Theme) and Divertimento Number 15. Her more contemporary repertory includes Paul Taylor's Company B; Jerome Robbins' works such as Fancy Free, In the Night and the Concert, Twyla Tharp's In the Upper Room, Nine Sinatra Songs, and Octet; William Forsythe's In the Middle, Somewhat Elevated, and Jiří Kylián's Petite Mort and Sinfonietta.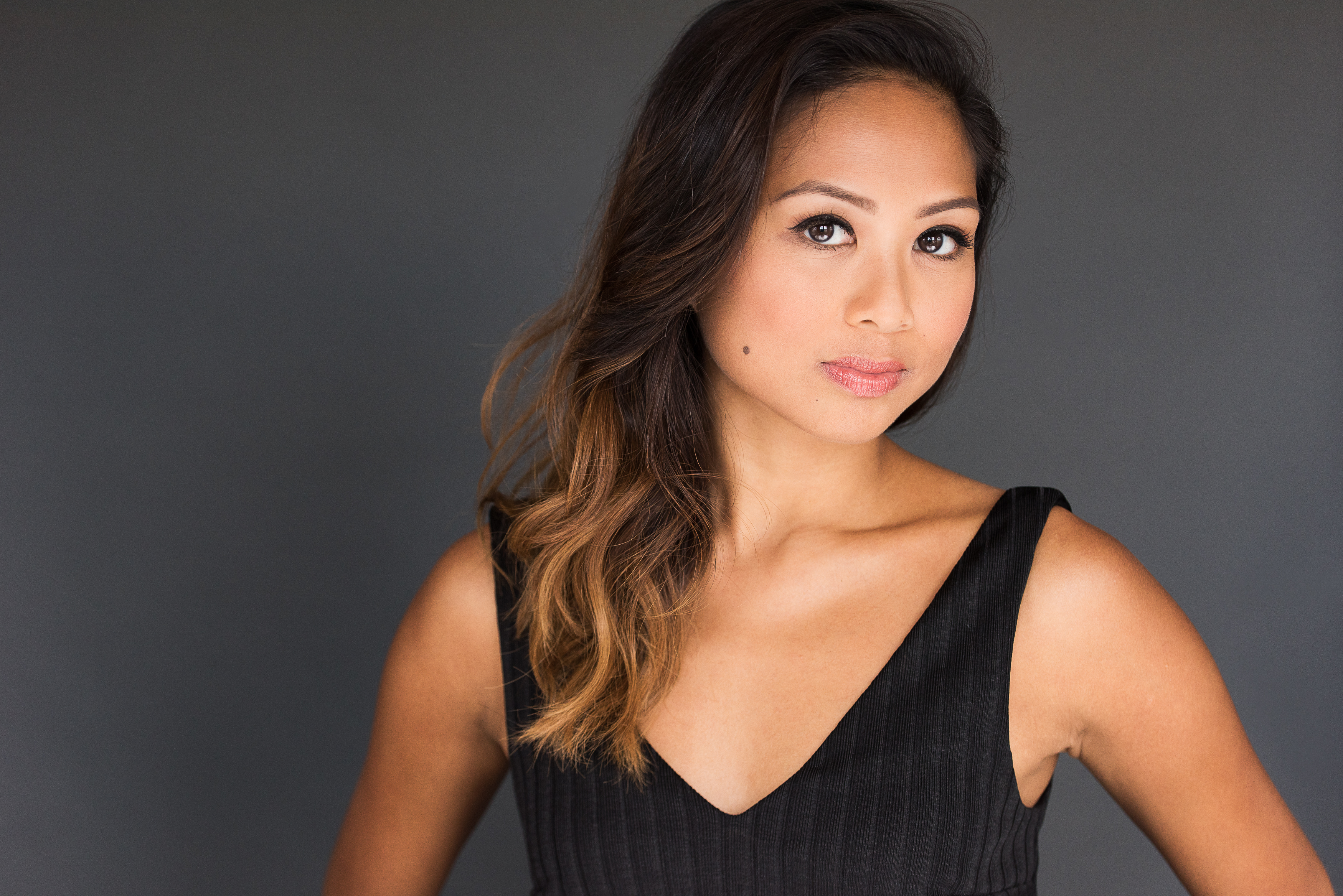 JOLINA JAVIER is originally from San Jose, California where she studied with the San Francisco Ballet. She furthered her training at SUNY Purchase College where she graduated Cum Laude with a BFA in Dance and was also the recipient of the Ballet Achievement Award. Recently, Jolina has worked on a Broadway bound new musical, Marie, Dancing Still, as Nicoline, directed and choreographed by Susan Stroman performed at The 5th Avenue Theatre in Seattle, WA. She has been seen in the Ballet Ensemble in The Phantom of the Opera on Broadway and as Connie Wong in A Chorus Line at New York City Center. Jolina has also performed in New York at the Metropolitan Opera (Nixon in China choreographed by Mark Morris, televised by PBS), at Radio City Music Hall in the Radio City Christmas Spectacular, at Avery Fisher Hall in Peggy Hickey's Cinderella and the Prince Who Slayed the Dragon, and Love/Sick a play written by John Cariani at Royal Family Productions. Regionally she has performed in Little Dancer, A New Musical, directed and choreographed by Susan Stroman (The Kennedy Center), The King and I (Dallas Summer Musicals & Lyric Opera Chicago), Cabaret as Frenchy (Cincinnati Playhouse & Repertory Theater of St. Louis), A Chorus Line as Connie (Theater Under the Stars & The MUNY), and Carousel (Virginia Opera), and Aida (Kansas City Starlight Theatre). Jolina has also danced with the following Dance Companies: Ballet San Jose, Ballet Noir, The Chase Brock Experience, The Chamber Dance Project, Alpha Omega Theatrical Dance, Hindsight Dance and Lane & Co. Her dancing Film credits include: Opening Film (Ballerina) with Beyonce: Mrs. Carter Tour, The Invisible Worm (Ballerina), Infinite and Finite Games (Dance Film), Peter Joback's The Mask (Music Video). Commercials: BioTru (Lead Actress) and Kayak (Lead Actress).